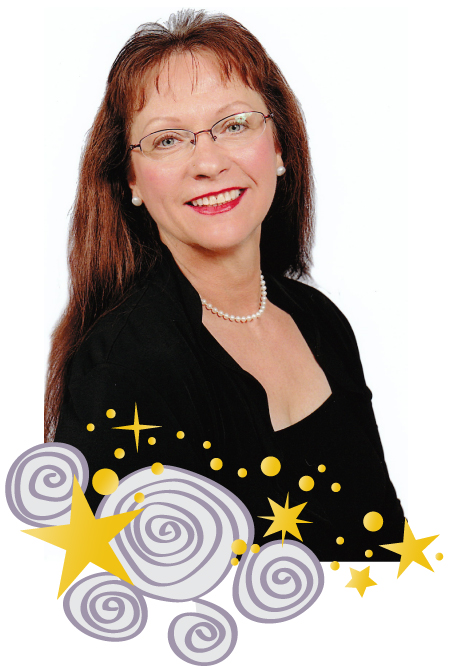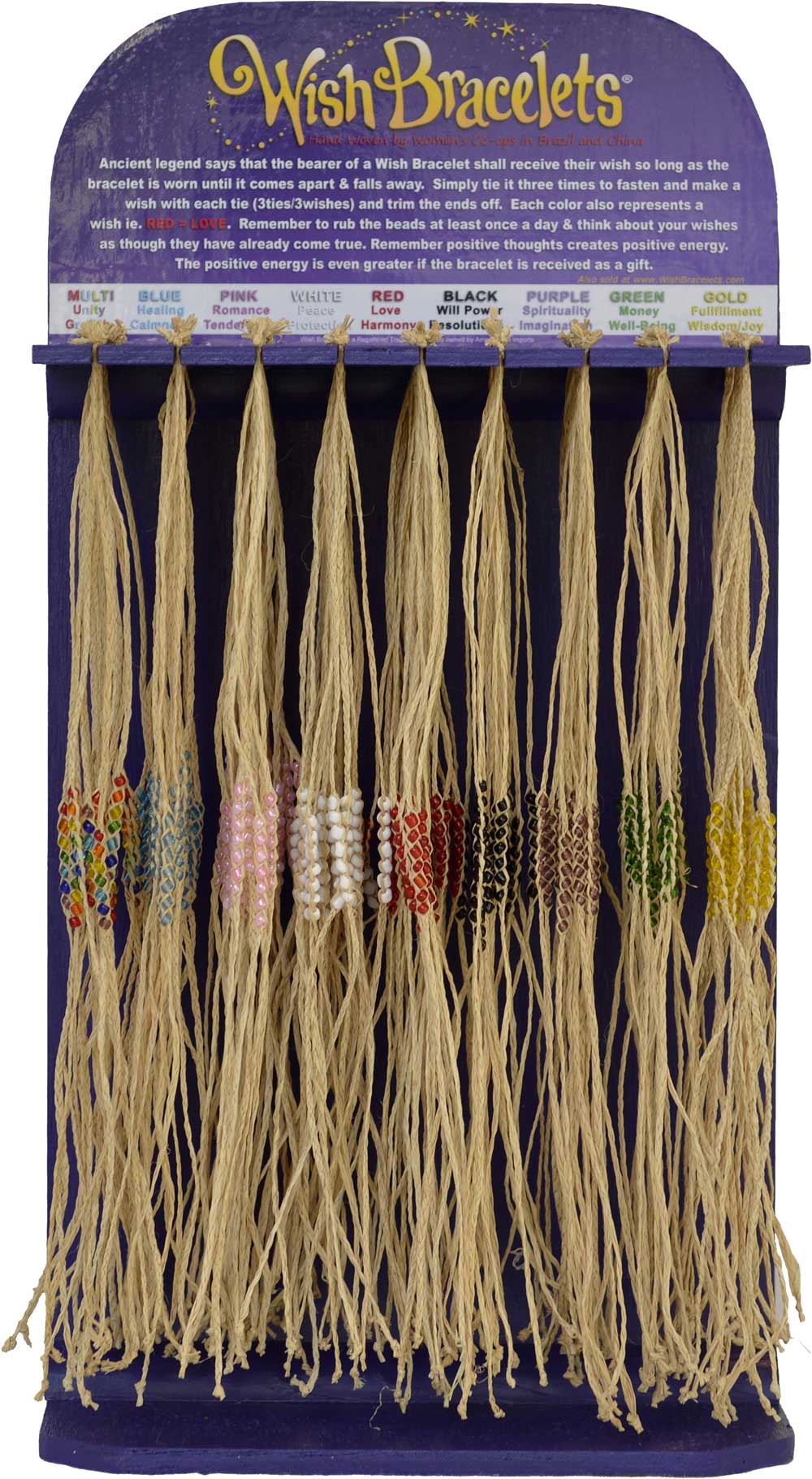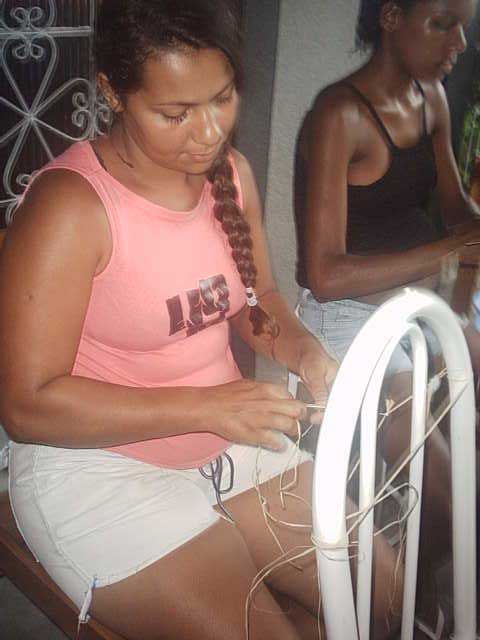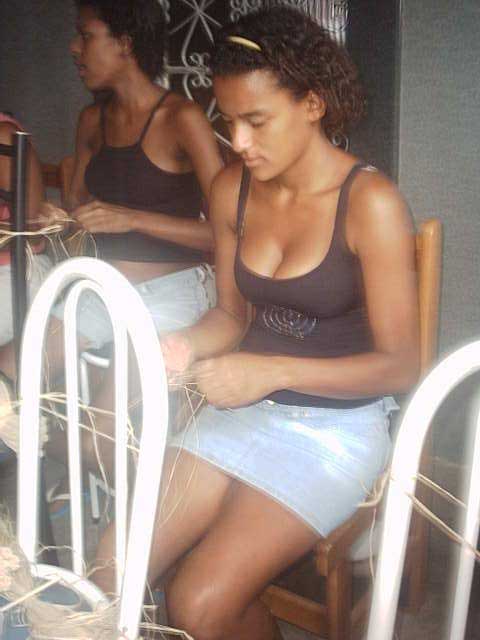 Wish Bracelets History 
Leah is the founder and operator of Wish Bracelets, an innovative business that combines charitable action with a little bit of magic. Leah conceived of Wish Bracelets in 1999 after graduating from a business course.
The inspiration behind Wish Bracelets is the energetic vibrations within the spectrum of colour. Each colour vibrates at a different frequency, thereby each colour would have a different purpose. When this kind of spectrum source energy is coupled with intent, the law of attraction becomes a potent tool; a magnetic force drawing energetic likeness to an individual.
The business model of Wish Bracelets celebrates and supports the lives of women through the co-ops in Brazil and China where they are made by hand bringing hope to those who otherwise have a difficult time finding income.
Leah considers Wish Bracelets a labour of love, giving the bearer of their bracelet a sense of hope and the knowledge the bracelets carry with them, the love behind the company, and the many women who have contributed to their creation.
Leah's background in energy healing comes from diverse sources.
Dr. Kevan Garner, ND, taught Leah that a natural approach to healing is the foundation of wellness and using focused energy could be effective for nearly every malaise that living beings suffer from. He encouraged her to study Reiki, a Japanese energy healing practice, that deepened her understanding of the connection of all life and the Universe.
With Dr. Garner, Leah learned to prepare homeopathics as well as helping her in her study of plant energistics.
Dr. Garner introduced Leah to his friend, Autumn Domoslai who is an artist, certified herbalist and spiritual teacher. She helped Leah further her understanding of working with energy. Paula guided her in the logistics of how different people's life energy mingles, compliments and alchemizes to create greater, more powerful healing formats.
Leah studied meditation with Master Meditator, Francis Young.  She then dedicated herself to the study of Vajrayana Esoteric Buddhism for the next eight years.
Leah's passion is 'life energy' and how it has shapes our lives and the communities we live in. She wishes to share that understanding believing it will help others live a better life.